Madison arborists providing
future-focused tree care.
Full-service Madison WI tree care specialists
focused on gentle tree pruning, careful tree
removal, and long-term tree health care.
Tree Pruning / Trimming - We trim trees the old fashioned way. Climbing in the tree with ropes allows us precise control over tree pruning while minimizing unintended damage to healthy branches. No heavy equipment means no tire tracks on your lawn or bucket lifts breaking healthy growth.
Tree Removal - Sometimes we must cut a tree down because it is dead, sick, unsafe, or interfering with property use. In recent years, Emerald Ash Borer has been a leading local cause of tree removal. Tree climbing allows us to take extra precautions. We use ropes and pulleys to carefully lower large limbs near houses to the ground slowly, with ground crew to support our climbers.
Sustainable Tree Care - We win customers' trust by looking out for the long-term health of your trees over short-term profits. We always discuss your options, making suggestions to help your trees thrive for decades to come.
Tree Planting & Consulting - We know how to start trees off right and can help you consider relevant aesthetic and practical factors toward choosing the right species for your Madison area property.
Professional Approach - We listen to your needs from the beginning and keep those needs in mind through the project, explaining ahead of time what we will do and answering any questions along the way. Prompt, friendly responses and quick estimate turn-arounds are part of the core Heartwood experience.
Exquisite Cleanup - We are very conscious and respectful of your yard and plantings and do our best not to disturb them. We rake up our mess in "leave no trace" style, leaving your yard as we found it - or better.
Long-Term Vision - We want to help you take good care of your property over the long run, which means staying in touch, reminding you of any pruning or inspections our work might need, and offering tree plantings semi-annually.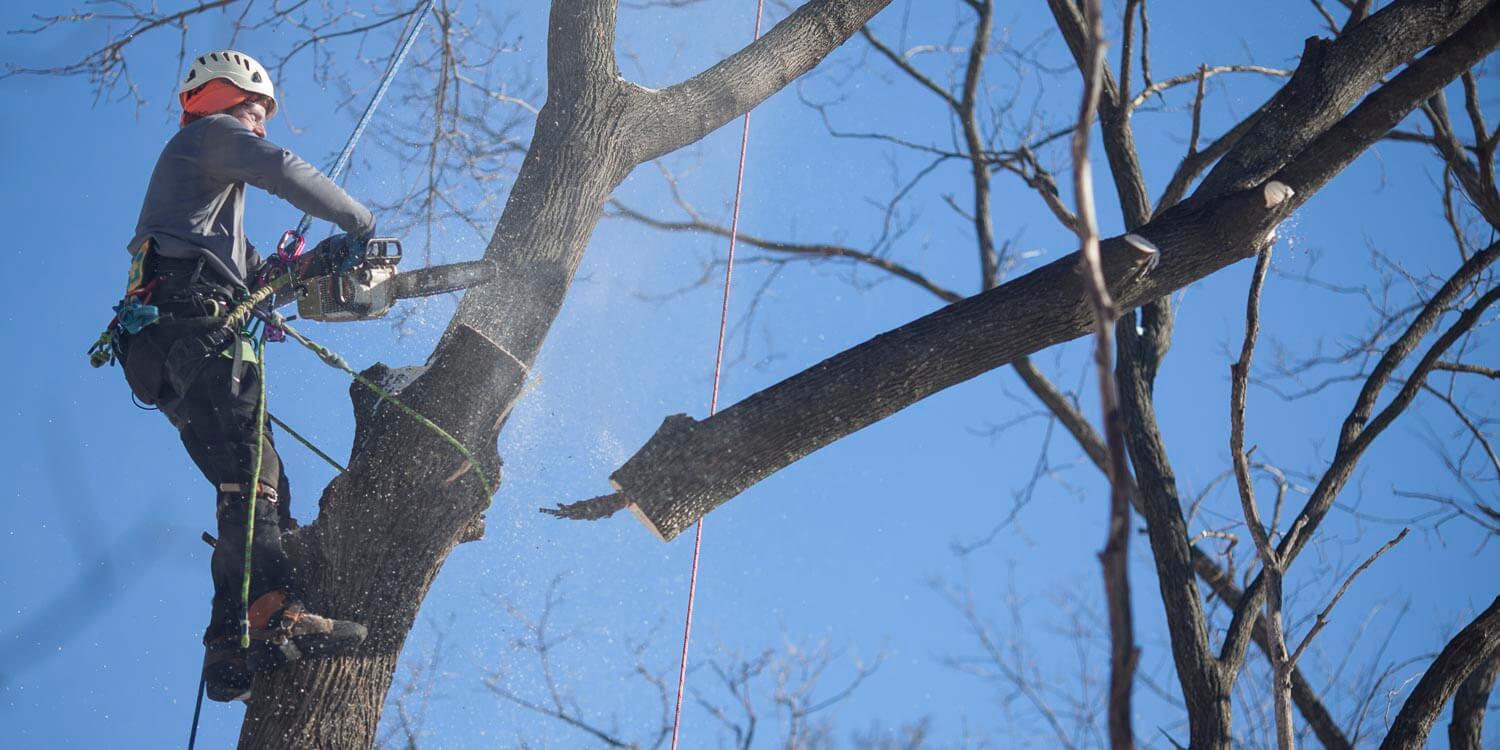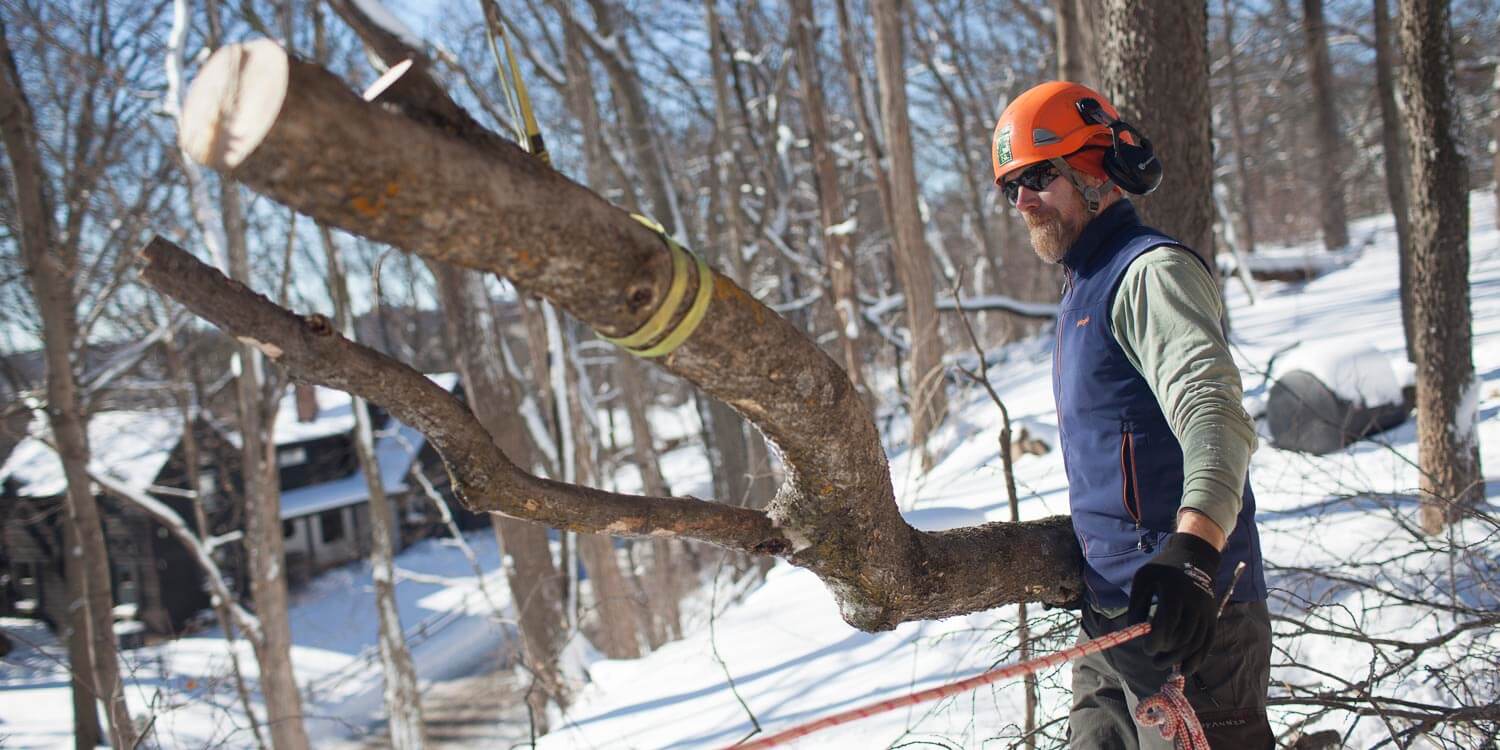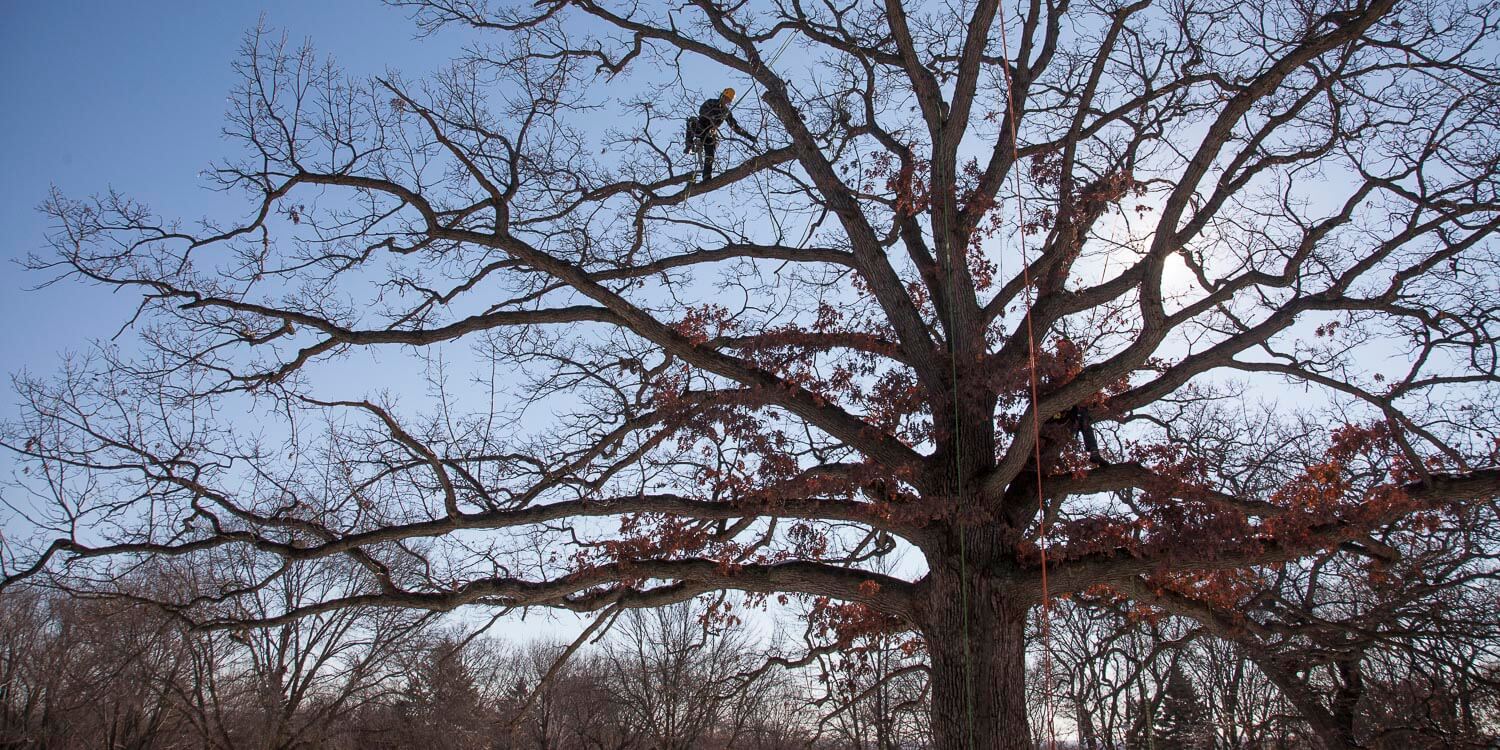 Due to high demand, there is currently a 2-3 week wait for delivery.
We make wood chips everyday and we are always looking for ways to give them a second life. Our trucks carry approximately 10 cubic yards and we would like to dump full loads whenever possible. Our chips are uniform, although sometimes you may encounter a piece of firewood in the pile or a small vein of twigs (less than a wheelbarrow full).
We will never dump diseased chips in your yard. If there are specific species of chips you don't want, please let us know and we can usually accommodate.
Wood chip delivery is limited to our service area. We ONLY drive on paved or gravel surfaces; we will not drive on turf, dirt, grass, etc. because we really don't want to get stuck or ruin your lawn. Thanks!